[ROOT] Andromeda Local Client
Enable Andromeda Plugin Without PC!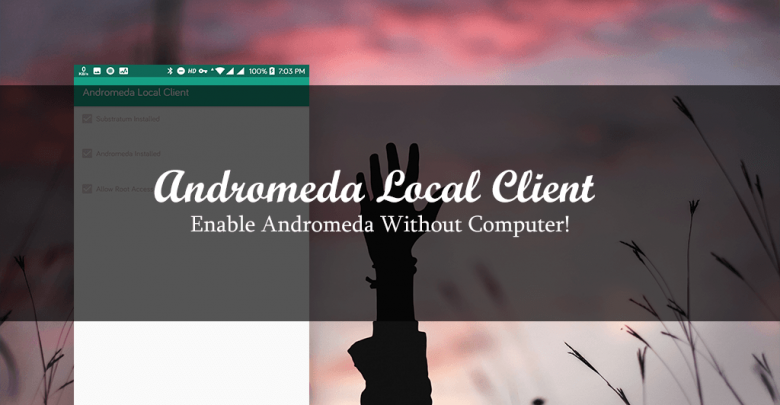 Enable Andromeda Substratum plugin without Connecting to PC!
Hello friends, After a very long time I am here with an app for our rooting community! Actually recently I got a new Android Oreo device to play with and guess what! As of now, we need Substratum App to theme or  Android device. And as Android oreo has Substratum OMS support via Andromeda app I decided to try it out, And guess what! It works like a charm. Even I didn't face even a single BootLoop or any other issue caused by the Substratum app. it solves the boot-loop issue which almost all substratum Legacy user faces. But it has only one downside that, after a reboot To change or set theme you must need to connect your phone to a computer and have to use Andromeda Desktop Client (Developed By Orignal Developer) to allow some special permissions. But I have to admit, this app work really good, that desired to keep using Andromeda even after rooting. So I decided to make this app (Andromeda Local Client) which allows users to enable Substratum Andromeda just by a single click! And today I am sharing the app and its source code to you all.
How this App Works?
It uses the same Shell script what Andromeda's Official Desktop Client uses. I just took the Shell script from Andromeda Desktop Client and compiled it into this app. Well but you still need root access to make this app work.
I am already using substratum with root access, why I might want to use this method instead?
Well as I said, If you are on Oreo And Have root Access and Tired of bootloops causes by Substratum Then this app is for you! If you used substratum before You might get a boot-loop after applying a new theme. But with andromeda plugin Substratum Applies Themes without changing any system files. which can avoid most of the bootloop issues.
Screenshots: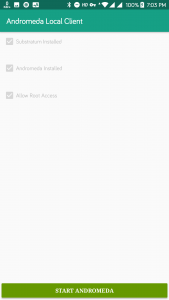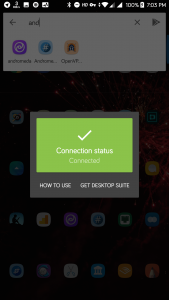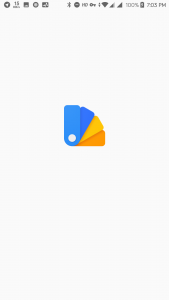 Downloads:
App: Andromeda Local Client.apk (GOOGLE PLAY)
Source Code: Andromeda Local Client Source(GitHub)
Credits: