Online Mp3 Tag Editor PHP Script Is Here !!!
Mp3 Tag Editor PHP Script with Direct Download.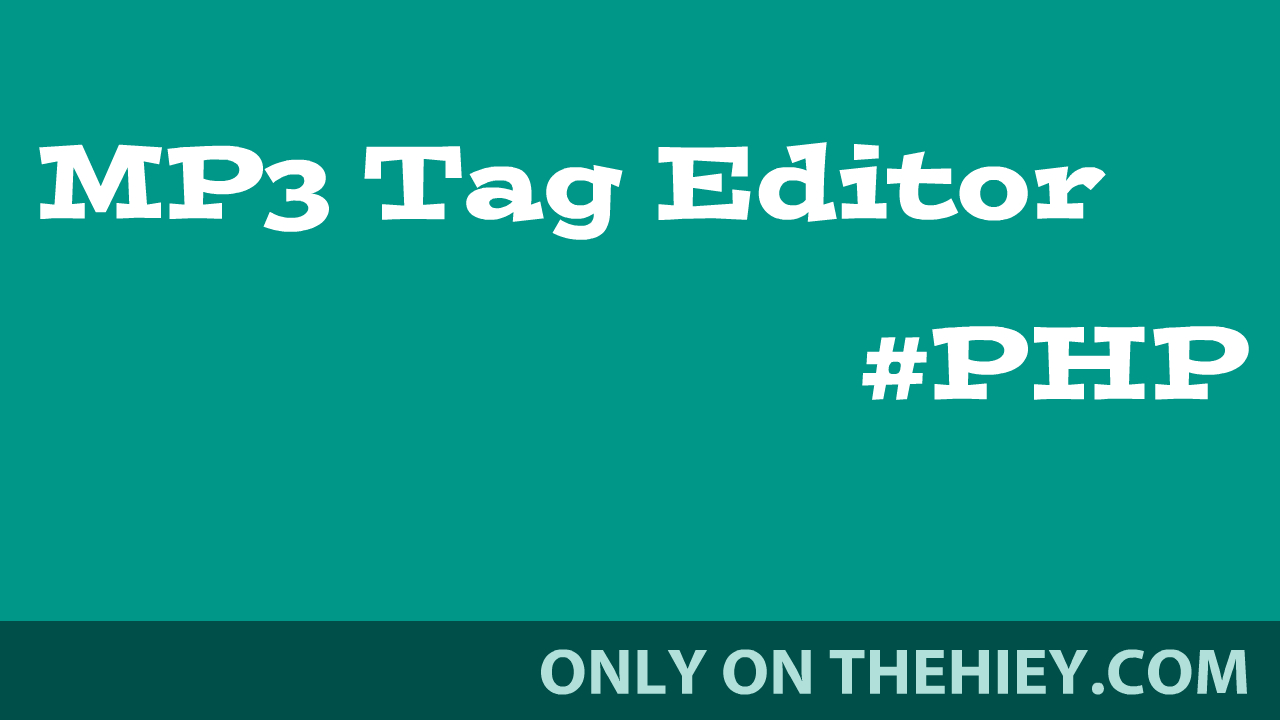 Online Mp3 Tag Editor
Hello Friends,
Today I am back with Online Mp3 Tag Editor script which is requested by Tukiyem Via Facebook 
Thank you so match.
In Searching for tag editing scripts, i found more than 60 scripts on my harddisk. And after filtering all script i am here with three of them.
Both are doing same job of editing mp3 files online.
But i though i should share the both three with you.
Download Links:
Click on the file name to download.
It is a basic online mp3 tag editing script, Simple and effective.
It is a modified version of Mp3Tag-V1 just added some features.
It is totally different script. Just have a look on it.
How To Install?
Just download any of tge three zip file and extract on root of your domain and edit configuration file. Thats it!!
If you need any script, you can content me via facebook, by clicking here, I'll try my best to complete your request.