[MIUI Themes] WebI Pro MIUI Theme Free Download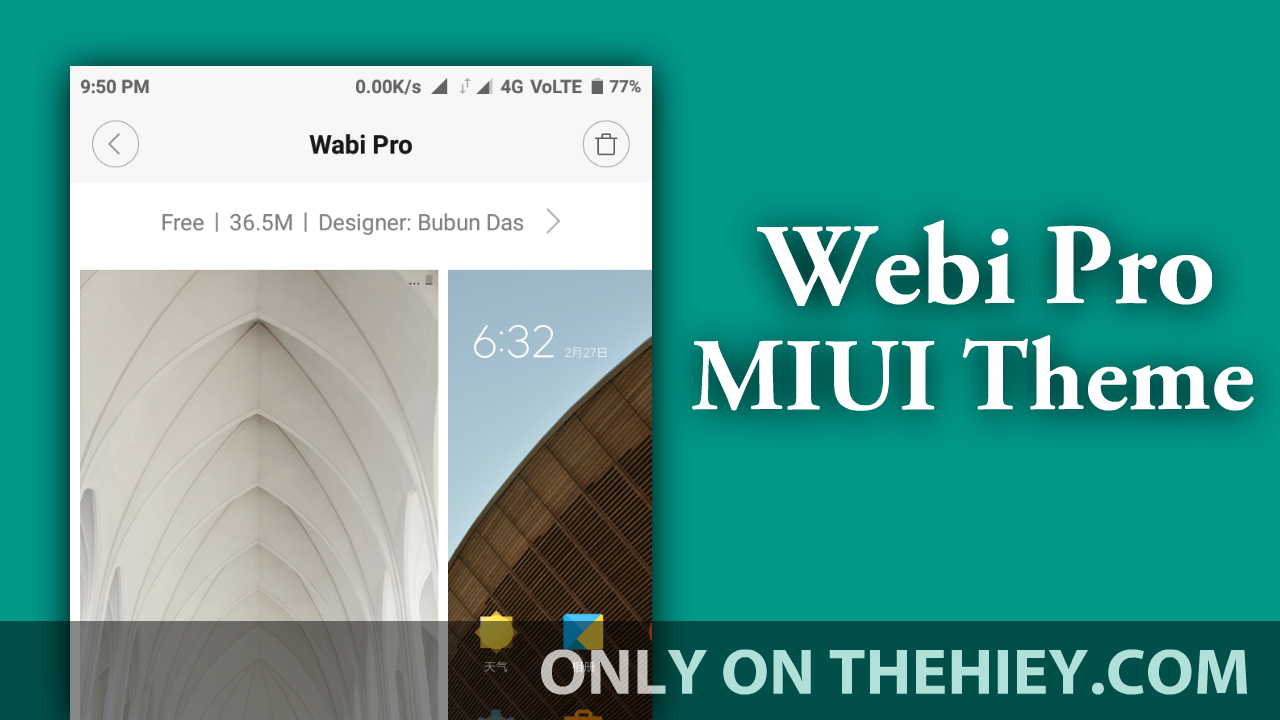 Web Pro MIUI Theme
Note: ONLY FOR MIUI DEVICES.
Hello Friends,
Nice to seeing you after a long time. Today I'm going to share one of my favorite MIUI Theme, which is WebI Pro. By the way I am currently using this theme.
Without wasting time let me say something about the theme.
I first found this theme on a Facebook group. And when I applied it, it just amazed me! So that's why I decided to share it.
But one thing when I first got it it is in Chinese language, so I translated it to English, Hope you'll like it..
Supported Roms:
MIUI 7.x
MIUI 8.x
RECOMMENDED: MIUI 8.2
How To Install??
Download the .mtz file from below.
Now open Themes app and goto "Offline" tab, (here you'll find already installed Themes)
Click on "Import" Button and locate the WebI pro.mtz file you just downloaded.
Now you'll find The the in installed theme list. Just apply it and done.
Screenshots:
[URIS id=866]
Download: