phpSound Music Sharing Platfrom Script Is Here !!!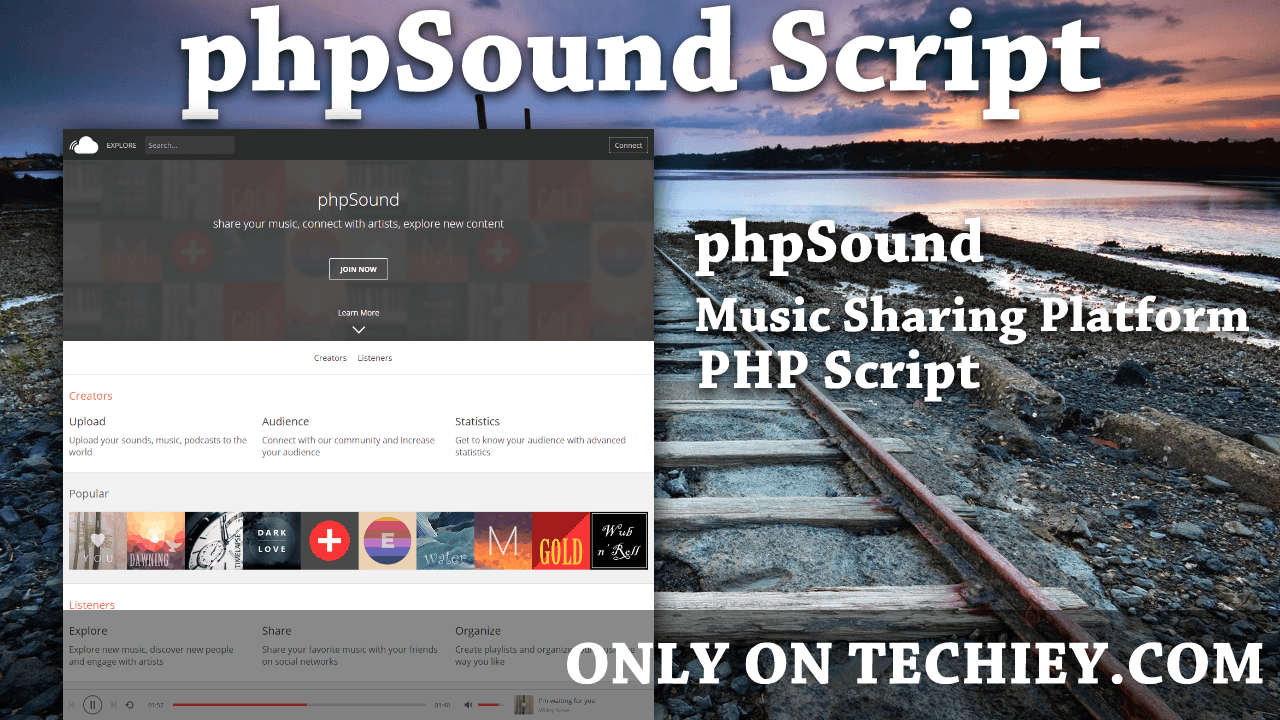 PHPSound Music Sharing Script
Hello Webmaster Friends,
Today I am here With phpSound Script only for you!
phpSound is an online music Sharing Platform similar to Soundcloud, It allows its users to upload their own songs with world!
Here Is Some Features:
Preview songs uploaded by users
Suggested songs
Embedded Support
Messesing support
Show likes on tracks
Sharing Support.
INSTALLATION:
Full installation documents inside the zip.
Demos:
User Demo:
Admin Demo:
Download Link:
phpSound – Techiey.com.zip