KineMaster Pro Android Video Editing App Is Here !!!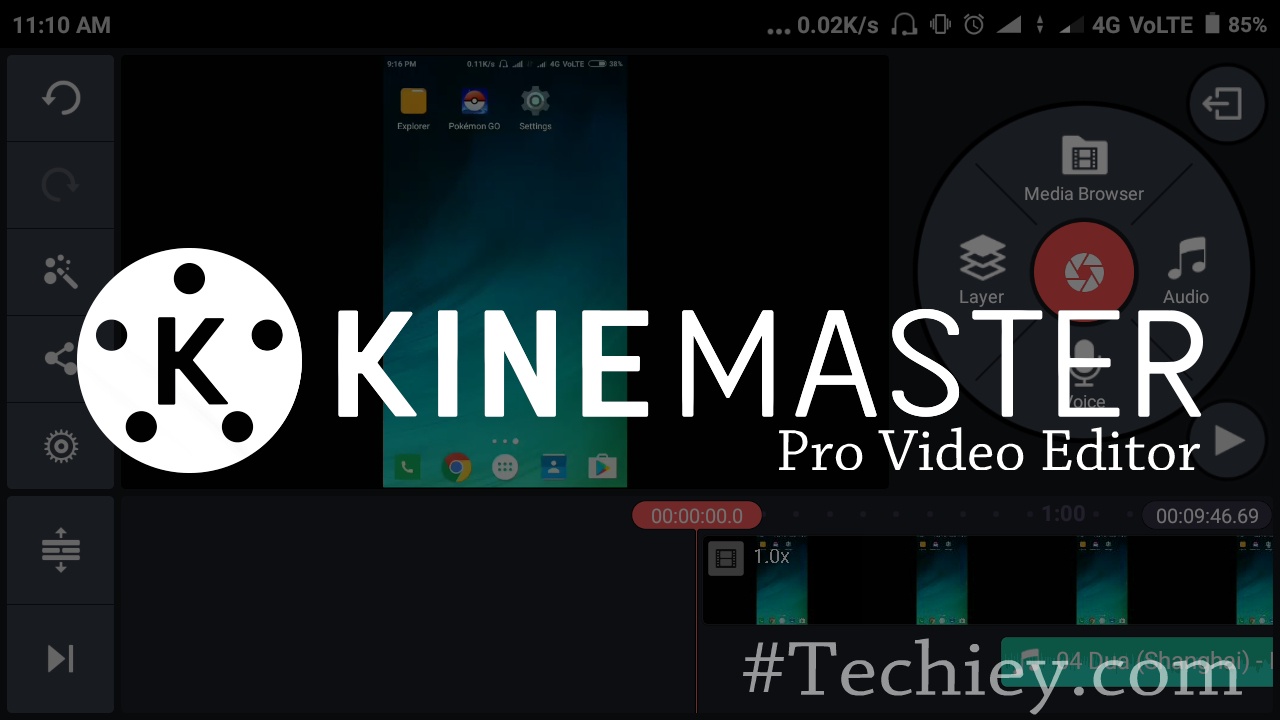 KineMaster
Welcome back guys,
I am here with kind master Android apk. it is requested by one for our followers so thats why i decided to bring it here.
I know it is already shared on many places, and as it is first and only one professional video editor app available for Android devices it got very popular.
It has almost every tool that a professional video editors has.
It is just perfect.
Try it out!!!! ?
Features
• Multiple layers for video, images, stickers, text, handwriting in video clips
• Frame-by-frame trimming, splicing and slicing
• Instant preview anytime
• Hue, brightness and saturation controls
• Speed control for video clips
• Fade in/fade out sound (overall)
• Volume envelope (Precise volume control from moment to moment within a clip)
• Transition effects (3D transitions, wipes, fades, and more)
• A variety of themes, animations and visual and audio effects
• Share on YouTube, Facebook, Google+, Dropbox and more
Download Link: